自從 Facebook 宣佈改名,「元宇宙」概念就變得超級火熱。今年 Black Friday,Facebook 自家的 VR 裝置 Oculus Quest 2 為大家提供 50 美元回贈,只需要結算時輸入 "OCULUS50" 即可取得 Amazon 50 美元 Gift Card(電子版),優惠期至 11 月 29 日。


Oculus Quest 2 分別有 128GB 及 256 GB,除了單買 Headset 外,也有 Pro Bundle 及 Streamer Bundle 可選。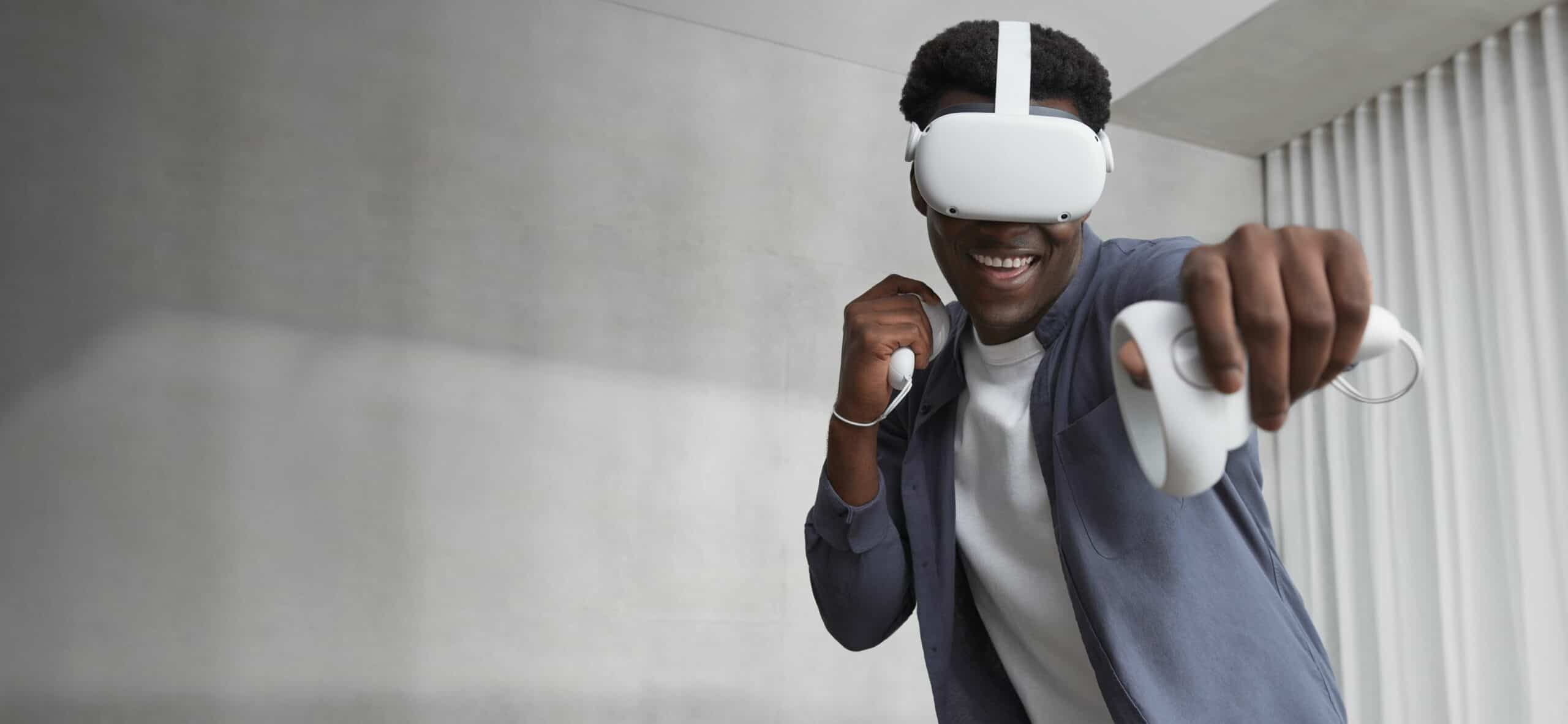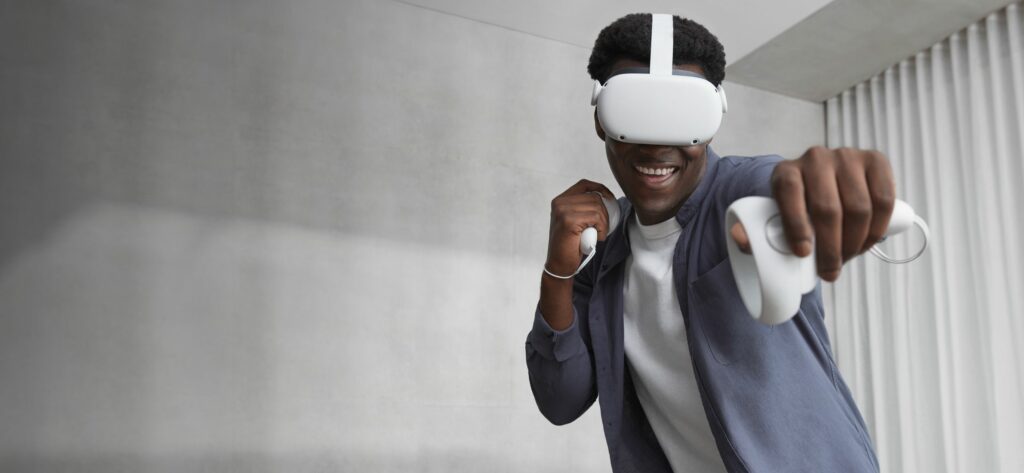 特價
Meta Quest 2 — Advanced All-In-One Virtual Reality Headset — 256 GB Get Meta Quest 2 with GOLF+ and Space Pirate Trainer DX included
Get two bonus games when you buy Meta Quest 2. Ends 06/03/23. Terms apply.
Meta Quest is for ages 13+. Certain apps, games and experiences may be suitable for a more mature audience.
Keep your experience smooth and seamless, even as high speed action unfolds around you with a super-fast processor and high-resolution display.
Experience total immersion with 3D positional audio, hand tracking and haptic feedback, working together to make virtual worlds feel real.
Travel universes in blockbuster fantasies, scare yourself witless in horror adventures or collaborate with colleagues in innovative workspaces.
特價
Meta Quest 2 — Advanced All-In-One Virtual Reality Headset — 256 GB with Carrying Case and Elite Strap for Enhanced Support and Comfort in VR
Keep your experience smooth and seamless, even as high speed action unfolds around you with a super-fast processor and high-resolution display.
All-In-One Gaming - With backward compatibility, you can explore new titles and old favorites in the expansive Quest content library
Premium custom carrying case for Oculus Quest 2 with durable protection
Fits the Oculus Quest 2 headset, controllers, charging cable and power adapter
Premium rigid hard strap enhances stability and ergonomics while playing, Flexible brace supports your head for longer, more comfortable playtime
特價
Meta Quest 2 — Advanced All-In-One Virtual Reality Headset — 256 GB with Virtual Reality Headset Cable
Keep your experience smooth and seamless, even as high speed action unfolds around you with a super-fast processor and high-resolution display.
All-In-One Gaming - With backward compatibility, you can explore new titles and old favorites in the expansive Quest content library
This premium fiber-optic cable delivers exceptional performance for PC VR gaming on your Quest and Quest 2 while simultaneously powering the headset
Oculus Link connects Oculus Quest and Quest 2 to a gaming PC, giving you access to a wide range of Oculus Rift apps and games
Premium Display - Catch every detail with a stunning display that features 50% more pixels than the original Quest