WD Black Friday 優惠來了!要買硬碟、SSD 的朋友千萬不要錯過全年最低的優惠價!這次分别有外置 SSD、外置 SATA 硬碟、內置 SATA 硬碟,對容量有高需求的朋友,首選 12TB 的外置硬碟 Elements Desktop ,若對速度有需求的朋友,SanDisk 的外置 SSD 一定是首選!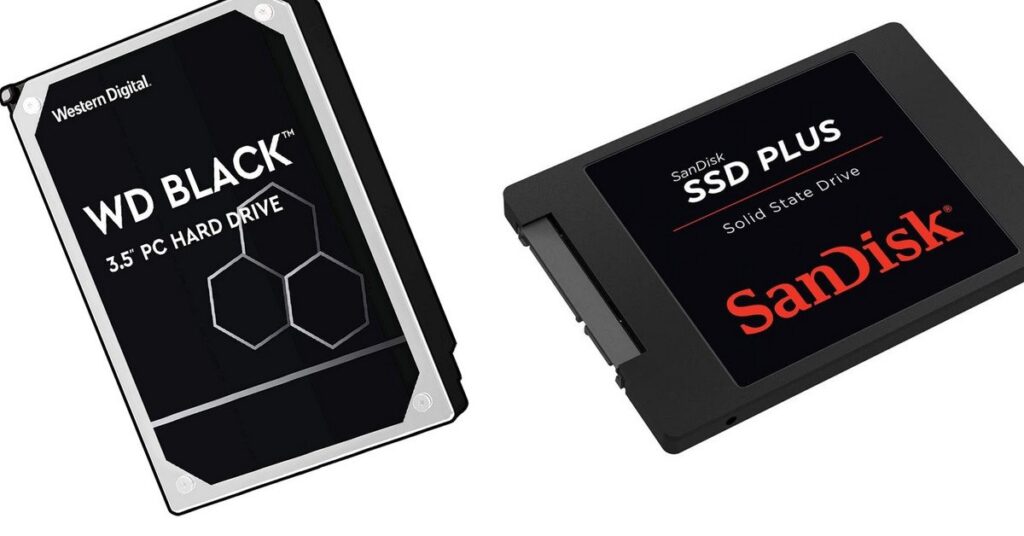 7 折買 12TB 硬碟
特別推薦 WD 12TB Elements Desktop Hard Drive,性價比高!香港要 HK$2,000,現在只需大約 HK$1,365/NT$4,985!
特價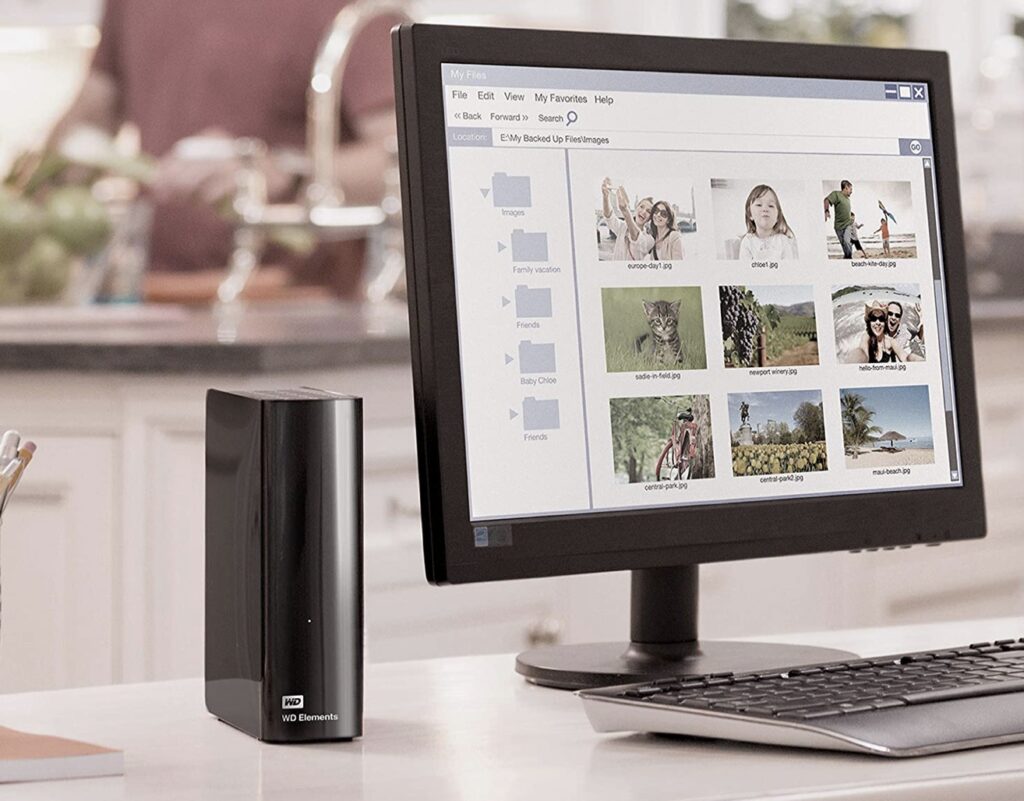 很受歡迎的 My Passport 64 折
如果是一般儲存文件﹐速度不用超高的話,SATA USB3 的外置硬碟是性價比之選,容量高體積小,方便攜帶。
特價
特價
特價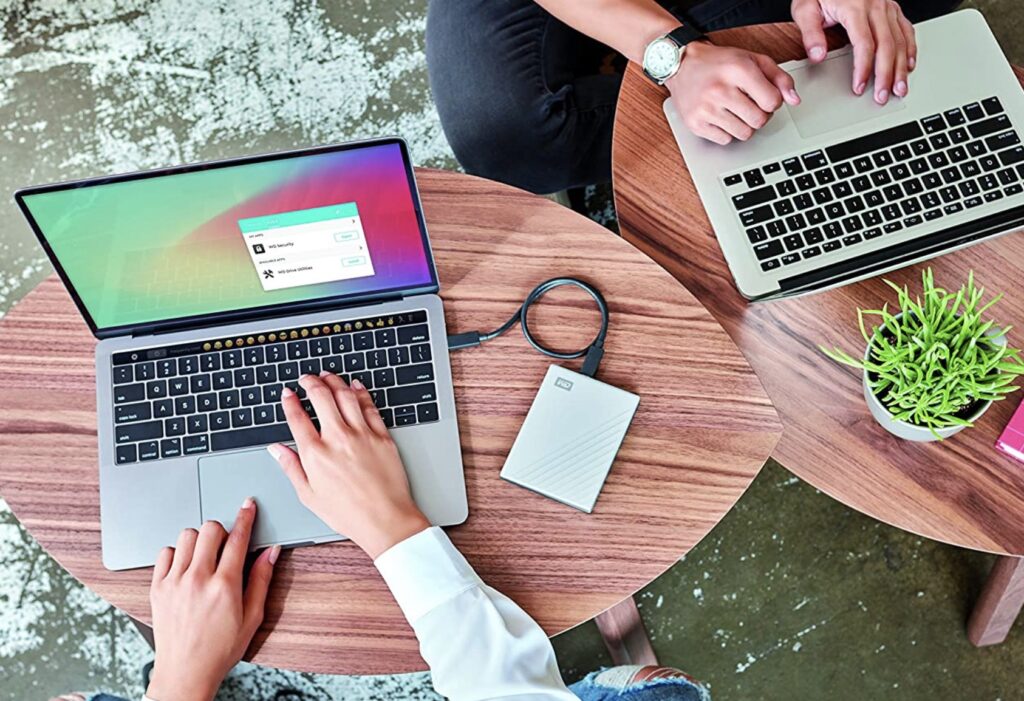 外置 SSD 大特價
想要速度可選 2000MB/s SanDisk,若一般使用的話 1000MB/s My Passport 也足夠。
特價
WD 1TB My Passport SSD External Portable Drive, Gray, Up to 1,050 MB/s - WDBAGF0010BGY-WESN
Blazing fast NVMe technology with speeds of up to 1050MB/s and write speeds of up to 1000MB/s. | Based on reading speed unless otherwise stated. As used for transfer rate, 1 MB/s = one million bytes per second. Based on internal testing; performance may vary depending upon host device, usage conditions, drive capacity, and other factors
Password enabled 256-bit AES hardware encryption
Shock and vibration resistant. Drop resistant up to 6.5ft (1.98m)
Cross Compatible USB 3.2 Gen-2 and USB-C (USB-A for older systems)
5-year manufacturer's limited warranty
特價
WD 2TB My Passport SSD External Portable Drive, Gray, Up to 1,050 MB/s - WDBAGF0020BGY-WESN
Blazing fast NVMe technology with speeds of up to 1050MB/s and write speeds of up to 1000MB/s. | Based on reading speed unless otherwise stated. As used for transfer rate, 1 MB/s = one million bytes per second. Based on internal testing; performance may vary depending upon host device, usage conditions, drive capacity, and other factors
Password enabled 256-bit AES hardware encryption
Shock and vibration resistant. Drop resistant up to 6.5ft (1.98m)
Cross Compatible USB 3.2 Gen-2 and USB-C (USB-A for older systems)
5-year manufacturer's limited warranty
特價
SanDisk 2TB Extreme PRO Portable SSD - Up to 2000MB/s - USB-C, USB 3.2 Gen 2x2 - External Solid State Drive - SDSSDE81-2T00-G25
Save time storing and transferring data with powerful NVMe solid state performance featuring up to 2000MB/s read/write speeds. Requires compatible devices capable of reaching such speed. Based on internal testing; performance may be lower depending on host device, interface, usage conditions and other factors. 1MB=1,000,000 bytes.
A forged aluminum chassis acts as a heat sink to deliver higher sustained speeds in a portable drive that's tough enough to take on any adventure
Travel worry-free with a 5-year limited manufacturer warranty (1) and a forged aluminum chassis-silicon shell combo that offers a premium feel and added protection
Up to 2 meter drop protection and IP55 water and dust resistance (3), and a handy carabineer loop for securing your drive all deliver extra peace of mind when you're out in the world
Help keep private content private with the included password protection featuring 256‐bit AES hardware encryption. (2)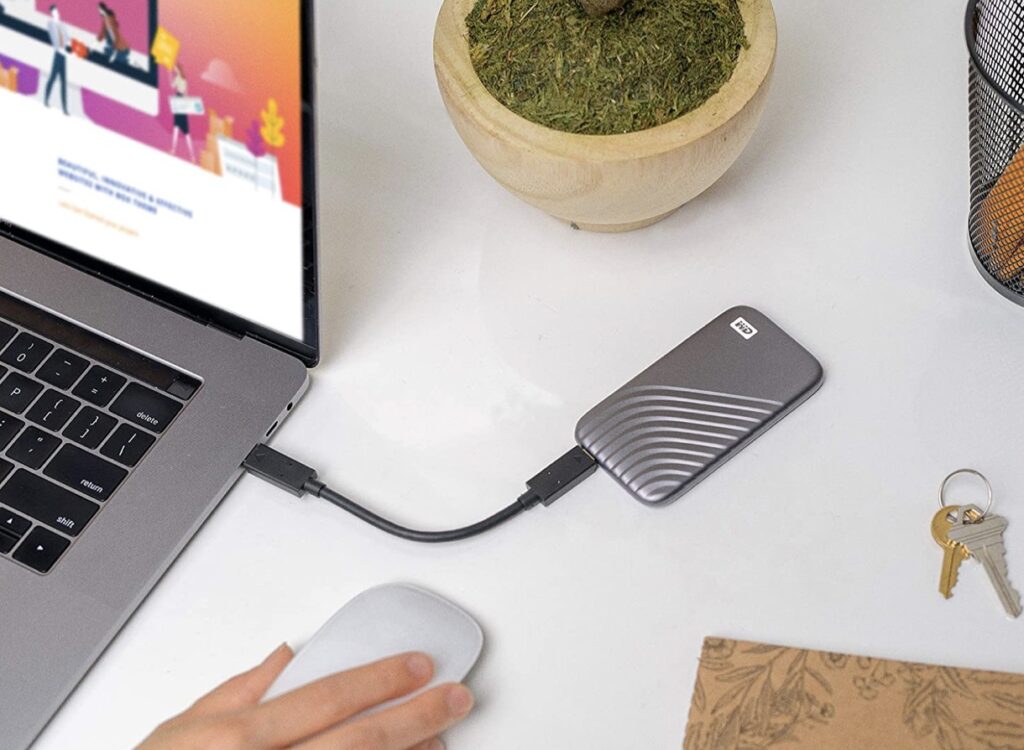 SATA 硬碟大降價
WD SATA 硬碟包括 Black 及 RED 系列也降價中。
特價
特價
Western Digital 6TB WD Red Pro NAS Internal Hard Drive - 7200 RPM Class, SATA 6 Gb/s, CMR, 256 MB Cache, 3.5" - WD6003FFBX
7200RPM performance class
Available in capacities ranging from 2-14TB with support for up to 24 bays
Supports up to 300 TB/yr workload rate* | * Workload Rate is defined as the amount of user data transferred to or from the hard drive. Workload Rate is annualized (TB transferred ✕ (8760 / recorded power-on hours))
Enhanced reliability with 3D Active Balance Plus technology and error recovery controls with NASware 3.0 technology
Extended drive testing to ensure each drive is tested for extended reliable operation
其他特價產品
特價
ibi - The Smart Photo Manager - Collect, Organize and Privately Share Photos & Videos from Smartphones, Cloud and Social Media Accounts - US Version
Collect, organize, and privately share photos and videos with the people who matter most to you.
Collect all of your favorite photos and videos from your phone, computer, USB drives and popular cloud and social media accounts. (Social media and cloud storage services may be changed, terminated or interrupted at any time and may vary by country. User account registration may be required. )
Find exactly what you're looking for quickly using the simple-to-use app.
Privately share individual photos and invite others to add photos to shared Albums from vacations, weddings, and more.
Invite your closest friends and family to a private space called the inner circle where you can all post photos and videos for each other to see.
特價
Western Digital 4TB WD Blue 3D NAND Internal PC SSD - SATA III 6 Gb/s, 2.5"/7mm, Up to 560 MB/s - WDS400T2B0A
3D NAND SATA SSD for capacities up to 4TB* with enhanced reliability. | *As used for storage capacity, one terabyte (TB) = one trillion bytes. Total accessible capacity varies depending on operating environment.
Sequential read speeds up to 560MB/s and sequential write speeds up to 530MB/s**. | **As used for transfer rate or interface, megabyte per second (MB/s) = one million bytes per second and gigabit per second (Gb/s) = one billion bits per second
An industry leading 1.75M hours mean time to failure (MTTF) (1) and up to 600 terabytes written (TBW) (2) for enhanced reliability. | (1) MTTF = Mean Time To Failure based on internal testing using Telcordia stress part testing. (2) TBW (terabytes written) values calculated using JEDEC client workload (JESD219) and vary by product capacity
WD F.I.T. Lab certification for compatibility with a wide range of computers.
5-year manufacturer's limited warranty
特價
港台免運費直送
Amazon 設免費直送,香港區只要下單買滿 49 美元免運費,台灣則買滿 75 美元免運費。而且不限於購買一件產品,你可購買多項符合條件的商品,總額超過免郵門檻即可。
香港 Amazon 折上折秘技
現時,香港用戶買滿 150 美元可用 Coupon "HK15" 取得 15 美元折扣!另外,使用 HSBC RED 卡網購可取得 4% 回贈。