WD 夏日大降價,限只限今天!特别推薦 WD 12TB Elements Desktop Hard Drive,性價比高!香港要 HK$2,000,現在只需 HK$1,365!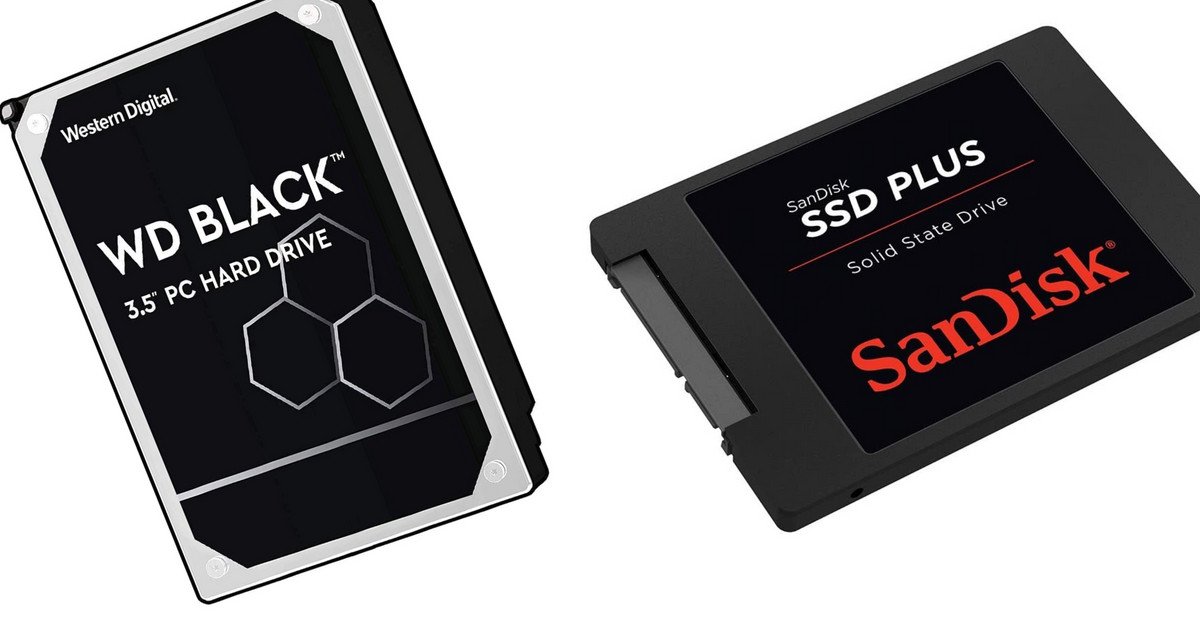 External Hard Drive
特價
特價
特價
WD_Black 12TB D10 Game Drive for Xbox, Desktop External Hard Drive (7200 RPM) with 3-Month Xbox Game Pass - WDBA5E0120HBK-NESN
12TB so you can save and build your Xbox One gaming collection up to 300 games. Number of games based on a 36GB average per game. The number of games will vary based on File size, formatting, other programs, and factors.
Free, 3-month membership of Xbox game pass ultimate included with purchase. 2-month trial offer of Xbox game pass ultimate. Available for a limited time. See product packaging for full details.
Speeds up to 250 MB/s and rated at 7200Rpm with active cooling technology to help you stay in the game. Based on read speed and internal testing. As used for transfer rate, megabyte per second (MB/s) = one million bytes per second. Performance will vary depending on your hardware and software components and configurations.
Features two 7.5W USB Type-A charging ports to charge your gaming gear and accessories.
Purpose-built for gamers based on wd_black quality and reliability.
特價
External SSD
特價
WD 500GB Gaming Drive Accelerated for Xbox, Portable External SSD - WDBA4V5000AWB-WESN
Comes in up to 1TB* of capacity to hold up to 25 games.*** | *as used for storage capacity, one Gigabyte (GB) = one billion bytes and ONE terabyte (TB) = one trillion bytes. Total accessible capacity varies depending on operating environment. Number of games based on a 36GB average per Xbox game. The number of games will vary based on File size, formatting, other programs, and factors.
Load games up to 50% faster.* | *Based on internal game load time testing. Performance may vary based on user's hardware and software.
Comes with an integrated cable for quick plug-and-play access.
Pocket-sized so you can take your games with you, wherever you go.
3-Year manufacturer's limited warranty
特價
SanDisk 2TB Extreme Portable External SSD - Up to 550MB/s - USB-C, USB 3.1 - SDSSDE60-2T00-G25
High-speed transfers with up to 550MB/s read speeds let you move hi-res photos and videos faster (Based on internal testing; performance may be lower depending on drive capacity, host device, OS and application.)
Ruggedized, water- and dust-resistant (IP55-rated) (IEC 60529 IP55: Tested to withstand water flow (30 kPa) at 3 Minch; limited dust contact does not interfere with the operation. Must be clean and dry before use.)
Shock-resistant solid state core for greater durability (Shock-resistant (up to 1500G) and vibration-resistant (5g RMS, 10-2000 HZ), Non-Operating Temperature (from ‐20°C to 70°C), operating temperature (from 0°C to 45°C))
Compact and pocket-sized
For PC and Mac users
Internal SSD
SanDisk SSD PLUS 1TB Internal SSD - SATA III 6 Gb/s, 2.5"/7mm, Up to 535 MB/s - SDSSDA-1T00-G26
Easy upgrade for faster boot up, shutdown, application load and response (As compared to 5400 RPM SATA 2.5" hard drive; Based on published specifications and internal benchmarking tests using PCMrark vantage scores)
Boosts burst write performance, making it ideal for typical PC workloads
The perfect balance of performance and reliability
Read/write speeds of up to 535MB/s/450MB/s (Based on internal testing; Performance may vary depending upon drive capacity, host device, OS and application.)
Shock resistant for proven durability: Even if you drop your computer (Shock resistant (up to 1500G) and vibration resistant (5gRMS, 10 2000 HZ/4.9 gRMS, 7 800 HZ), temperature (from 0 degrees Celsius to 70 degrees Celsius))
特價
SanDisk SSD PLUS 2TB Internal SSD - SATA III 6 Gb/s, 2.5"/7mm, Up to 545 MB/s - SDSSDA-2T00-G26
Easy upgrade for faster boot-up, shutdown, application load and response (As compared to 5400 RPM SATA 2.5" hard drive. Based on published specifications and internal benchmarking tests using PCMark Vantage scores.)
Boosts burst write performance, making it ideal for typical PC workloads
The perfect balance of performance and reliability
Read or write speeds of up to 545MB/s/450MB/s (Based on internal testing; performance may vary depending upon drive capacity, host device, OS and application.)
Shock-resistant for proven durability —even if you drop your computer (Shock resistant (up to 1500G) and vibration resistant (5gRMS, 10-2000 HZ/4.9 gRMS, 7-800 HZ), Temperature (from 0 degrees Celcius to 70 degrees Celcius))
Internal Hard Drive
特價
特價
NAS
特價
更多儲存相關的限時特價貨品,可看看 Amazon 今天的專頁。
集運更便宜
受疫情影響,Amazon 的海外送貨服務可能較平日貴,但想省運費可透過美國運進行,一般約 7-10 天可送到。