上年 Black Friday 最多人買的用品之中,TEMPUR 頸枕肯定是前三甲。今年國際婦女節 (International Women's Day),2019 Edition 的多款不同 Size 也降價,而大碼最高減至 45 折(55% Off),超便宜!想買的人不用再格價了!
買滿 US$45 更可免費直送香港,香港區早前 SOGO 賣 HK$888,但現在計回港幣也只是 HK$300 元,極為便宜!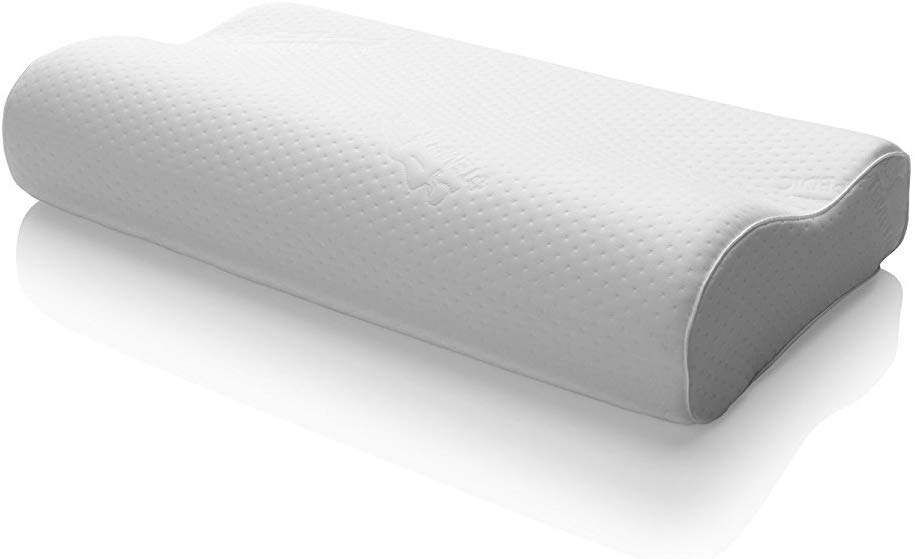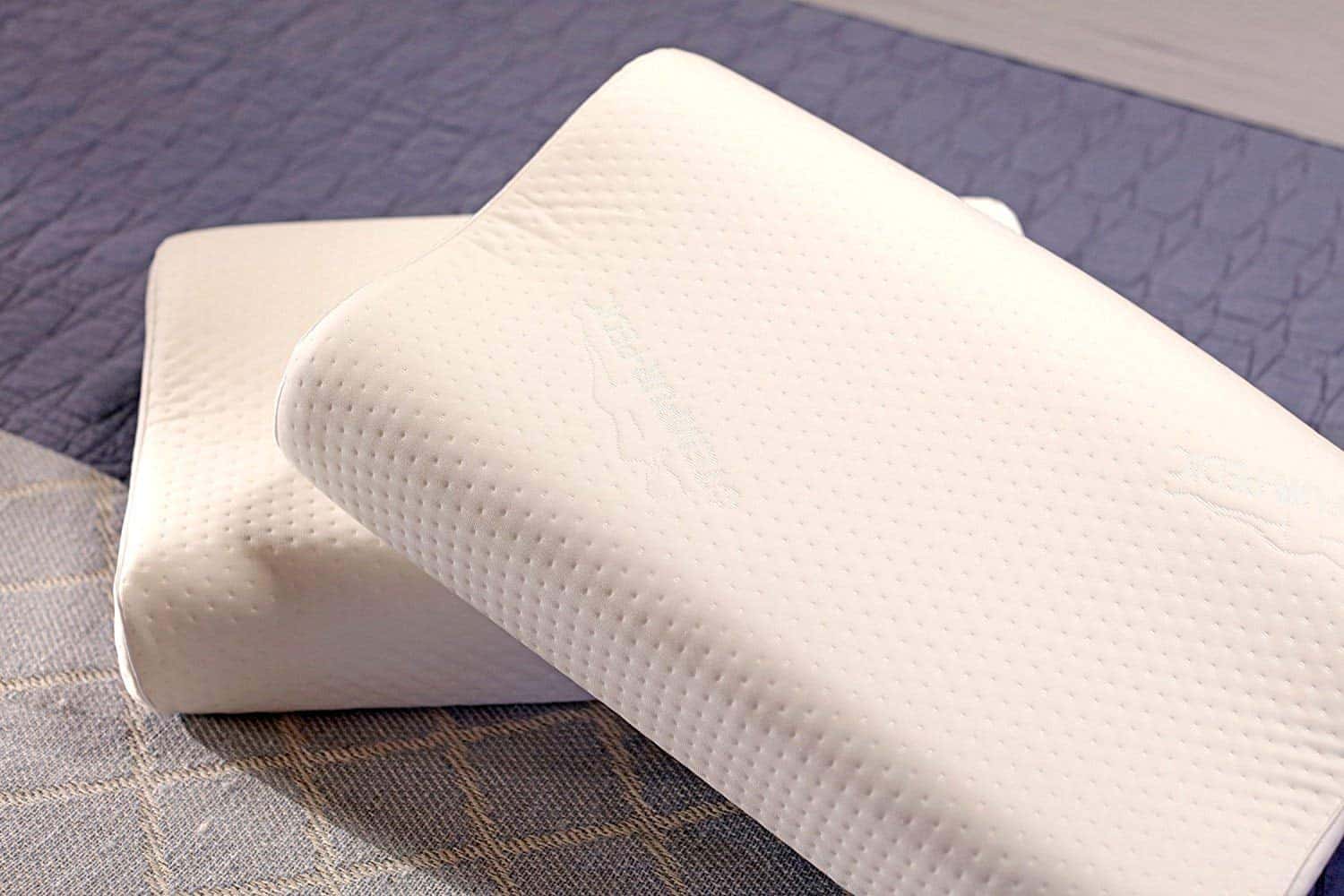 數量有限,特價貨品一閃即逝。Amazon 價格會隨時改動,購前請留意折扣是否跟上文相同。
特價
Tempur-Pedic TEMPUR-Ergo Neck Pillow Firm Support, Standard Size, White
CONTOURED NECK PILLOW FOR SLEEPING—This ergonomic pillow is formed to follow the natural curve of your body for conforming, therapeutic support.
PERFECTED FOR YOU—Expertly engineered to relieve pressure and provide personalized support throughout the night, and return to shape in the morning.
PERSONALIZED COMFORT—Firmer TEMPUR-Pedic pillow material properly and comfortably supports your head, neck, and shoulders when sleeping on your back or side.
DURABLE & RELIABLE—Adaptive TEMPUR material never loses its shape, offering superior support and alignment year after year.
MEDIUM PROFILE: A 4-Inch profile perfect for medium frames. Pillow measures 20" x 12.8"
特價
Tempur-Pedic TEMPUR-Ergo Neck Pillow, Large Profile, White
CONTOURED NECK PILLOW FOR SLEEPING—This ergonomic pillow is formed to follow the natural curve of your body for conforming, therapeutic support.
PERFECTED FOR YOU—Expertly engineered to relieve pressure and provide personalized support throughout the night, and return to shape in the morning.
PERSONALIZED COMFORT—Firmer TEMPUR-Pedic pillow material properly and comfortably supports your head, neck, and shoulders when sleeping on your back or side.
DURABLE & RELIABLE—Adaptive TEMPUR material never loses its shape, offering superior support and alignment year after year.
LARGE PROFILE: A 4.75-Inch profile perfect for large frames. Pillow measures 20" x 12.8"
特價
Tempur-Pedic TEMPUR-Ergo Neck Pillow, Small Profile, White
CONTOURED NECK PILLOW FOR SLEEPING—This ergonomic pillow is formed to follow the natural curve of your body for conforming, therapeutic support.
PERFECTED FOR YOU—Expertly engineered to relieve pressure and provide personalized support throughout the night, and return to shape in the morning.
PERSONALIZED COMFORT—Firmer TEMPUR-Pedic pillow material properly and comfortably supports your head, neck, and shoulders when sleeping on your back or side.
DURABLE & RELIABLE—Adaptive TEMPUR material never loses its shape, offering superior support and alignment year after year.
SMALL PROFILE: A 3-Inch profile perfect for small frames. Pillow measures 20" x 12.8"
特價
Tempur-Pedic TEMPUR-Ergo Neck Pillow, Medium Cooling, Blue
COOLING NECK PILLOW: Cutting-edge cooling gel technology and one-of-a-kind TEMPUR Material keeps you cool and comfortable as you fall asleep.
MEDIUM-FIRM FEEL: A medium sized pillow with a medium-firm feel. Perfect for medium-sized frames and back and side sleepers. Fits a Queen size pillow case.
TEMPUR MATERIAL: Formed from a single piece of TEMPUR technology and contoured to align head, neck and shoulders.Dual-sided cooling gel
WASHABLE COOLING COVER: Breathable, high-stretch cooling cover provides cool-to-the-touch comfort after every wash.
EXPERTLY ENGINEERED: Thoughtfully designed, expertly engineered & rigorously tested. 5-year limited .
特價
Tempur-Pedic TEMPUR Neck Pillow, Travel, White
TEMPUR-PEDIC MEMORY FOAM TRAVEL PILLOW—Our original ergonomic innovation, reimagined as a travel pillow with a smaller format and packable design.
PERSONALIZED COMFORT—Firmer TEMPUR material in this memory foam neck pillow properly and comfortably supports your head, neck, and shoulders when sleeping on your back or side.
PERFECTED FOR YOU—This neck pillow is expertly engineered to relieve pressure and provide personalized support throughout the night, and return to shape in the morning.
WASHABLE & REMOVABLE COVER — Simply remove the allergen-resistant cover and toss in the wash to keep your neck support travel pillow feeling and looking fresh.
DURABLE & RELIABLE—Adaptive TEMPUR material never loses its shape, offering superior support and alignment year after year.