Satechi 今日宣布推出可用於 iPhone、AirPods 和 Apple Watch 的無線充電面板「Trio Wireless Charging Pad」,讓用戶一次最多可以為三個裝置進行充電。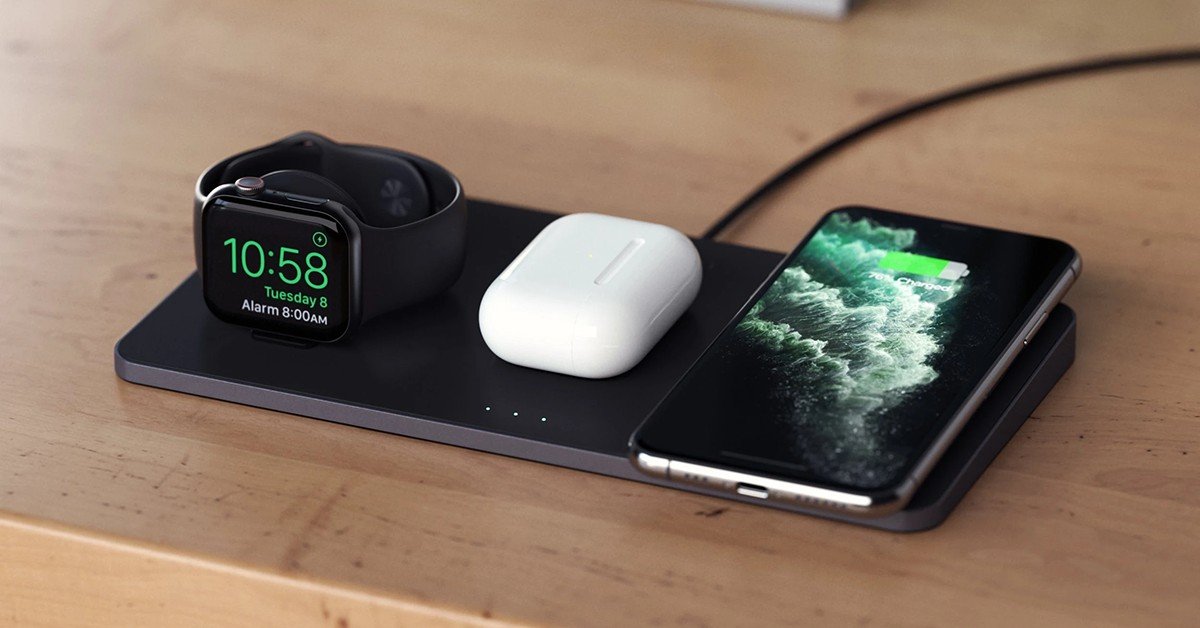 Trio Wireless Charging Pad 的面板上配有一個 Apple Watch 用的無線充電座,最高充電電力 2.5W;一個可用來放置 AirPods 或 AirPods Pro 無線充電盒的凹槽,最高充電電力 5W;以及一個可為支援 Qi 的手機進行充電的充電板,最高充電電力 7.5W。

充電面板正面底部配置有 3 顆 LED 燈,能分別顯示左、中、右 3 個不同裝置的充電狀態,讓使用者可以個別確認裝置是否有在充電。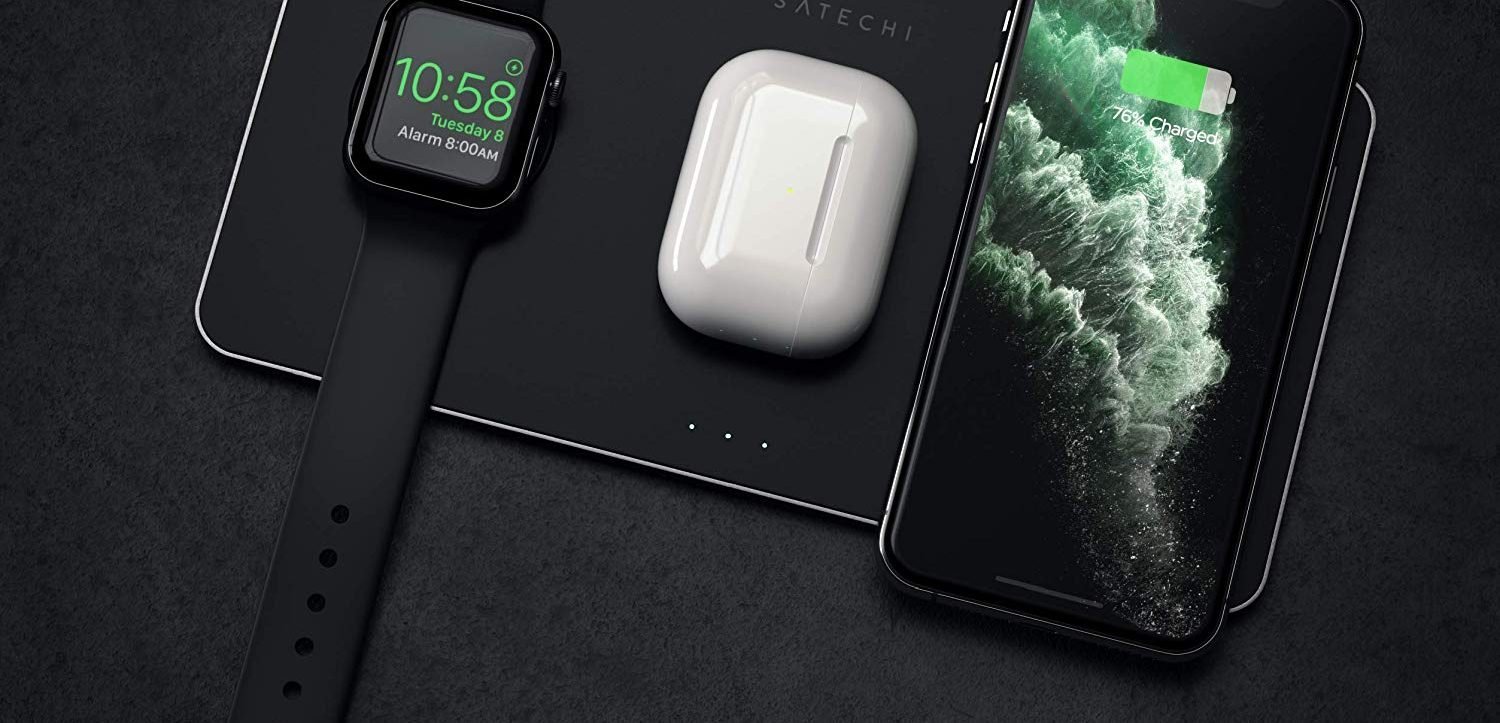 該產品本身除了充電面板,還會包含一個 24W PD 充電器、一條 USB-C 連接線,以及一個國際插頭 (官網僅標示英規 / 歐規;Amazon 商店標示有美規)。
特價
Satechi Trio Wireless Charger with Magnetic Pad –Qi Certified–Compatible with iPhone 13 Pro Max/13 Pro/13, iPhone 12 Pro Max/12 Pro/12, AirPods Pro/Gen 3, Apple Watch Ultra & Series 8/7/SE/6/5/4/3/2/1
SIMPLIFIES WIRELESS CHARGING - simultaneously charge up to three devices – an Apple Watch, AirPods Pro/AirPods Gen 3/2, and an iPhone (8 or later) or Qi-enabled smartphone – all from one sleek, modern charging pad
DESIGNED FOR CONVENIENCE - ideal for your on-the-go lifestyle, the charger is smartphone case friendly (up to 5mm), supports Apple Watch in Nightstand mode and includes and includes additional EU/UK plug adapters for convenient, international usage. MagSafe Case required on iPhone 13/12 in order for phone to magnetize to charger.
INTELLIGENT SAFETY FEATURES - equipped with foreign object detection (FOD) and over temperature protection, the Satechi Trio Wireless Charger automatically detects and cuts off power when necessary to ensure a safe charge
SLEEK & MODERN - its sleek design with space gray aluminum finishes, tastefully upgrades and de-clutters any space with a single USB-C connection – so there's no need for extra charging cables
COMPATIBLE WITH – iPhone 13 Pro Max/13 Pro/13, iPhone 12 Pro Max/12Pro/12/12 mini, iPhone 11 Pro Max/11 Pro/11, XS Max/XS/XR/X/8 Plus/8, AirPods Pro/AirPods Gen 3/2, Apple Watch Ultra & Series 8/7/SE/6/5/4/3/2/1, Samsung Galaxy S10+/S10/S9+/S9/S8+/S8 and other Qi-enabled smartphones. Supports only Qi-enabled devices. Includes 24W PD adapter. Magnetic charger will only magnetize with iPhone 13/12 models. If using with case, the magnetic feature will not function if case does not support MagSafe protocol.