Columbia 在 Amazon 推出 Black Friday 限定風䄛,男女各一款,值得留意。男士 33 折而女士更有大量款式可選,最低 34 折。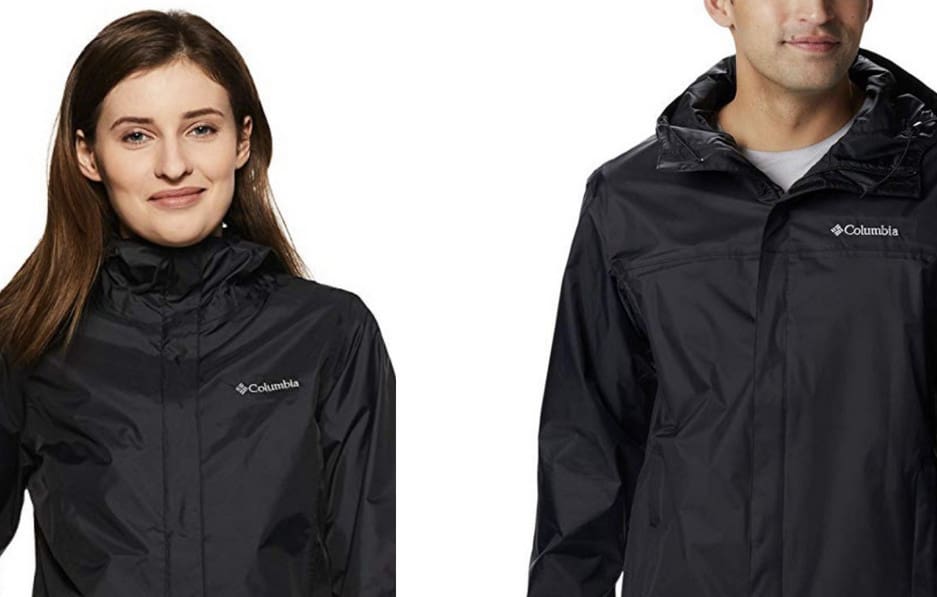 Amazon 價格會隨時改動,購前請留意折扣是否跟上文相同。
特價
Columbia Men Watertight II Jacket, Black, Large
ADVANCED TECHNOLOGY: Columbia Men's Watertight II Jacket is crafted of a waterproof nylon shell durable enough to withstand anything from drizzle to downpour at a moment's notice.
HANDY FEATURES: This rain jacket features an abrasion resistant chin guard, two zippered side pockets, elastic cuffs, and an elastic hem.
COMFORT & WARMTH: Crafted of a waterproof 100% nylon shell, this rain jacket is lightweight while remaining protective. It also packs into your hand pocket.
SNUG FIT: Elastic details and a zippered closure provide a snug, yet comfortable fit that allows for movement.
OMNI-SHIELD - Go ahead, try and get dirty. Omni-Shield helps you stay clean and dry by resisting the absorption of liquids. Unlike most fabrics that absorb moisture, Omni-Shield repels moisture and dries quickly—avoiding stains and keeping you clean.
特價
Columbia Women's Arcadia II Jacket, Black, Medium
ADVANCED TECHNOLOGY: Columbia Women's Arcadia II Jacket features our signature, air-permeable protection that's waterproof and breathable to shield you from drizzle to downpour.
ADJUSTABLE FEATURES: This shell top jacket features an adjustable storm hood, drawcord adjustable hem, and zippered hand pockets for ultimate comfort.
LIGHT & PACKABLE: The waterproof, lightweight design packs into your hand pocket for convenience on days when the weather is unpredictable.
DURABLE FABRIC: 100% nylon 2L fabric with a 100% polyester mesh lining keeps you warm, yet remains breathable.
OMNI-TECH: Our Omni-Tech technology features air-permeable protection that's waterproof and breathable. It provides excellent waterproof protection, keeping mother nature's elements out, at the same time allowing the inside to breathe.
→Black Friday 2019 必買產品一覽(不斷更新)