Dyson 在 Amazon 做網購優惠。留意,Dyson 在 Amazon 提供直送服務,無須集運便可用 AmazonGlobal Shipping 直接送到本地,而買 Dyson V10 的運費更是免費(香港區),台灣就要收一點運費,但仍是非常便宜!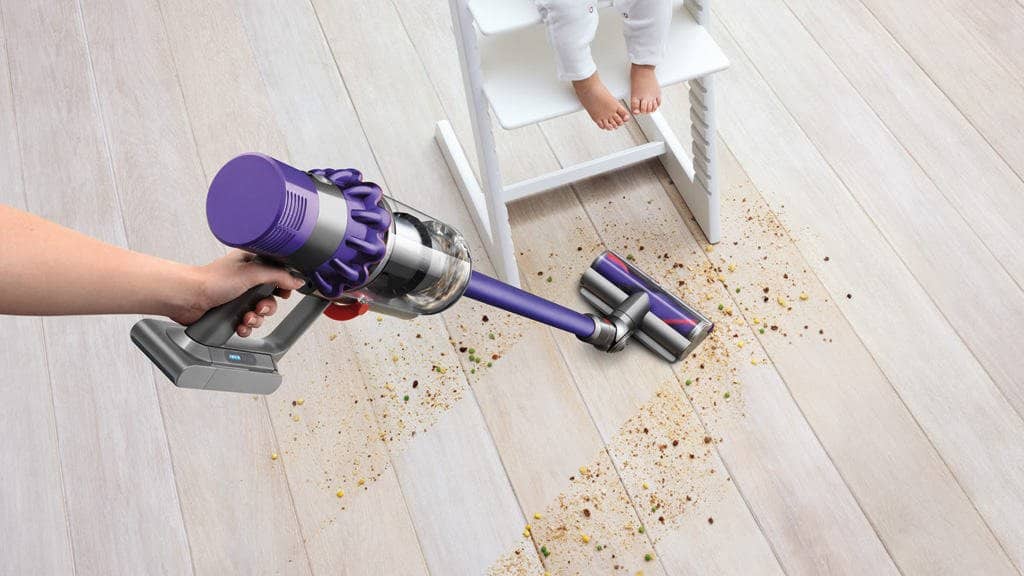 優惠相當吸引,加上 Dyson V10 用獨立變壓器充電,支援國際電壓,不用擔心電壓問題。建議大家盡快決定,因為怎樣計算也比香港/台灣本地便宜很多!

Dyson V10 的最大特點是可用 60 分鐘,而它有不同的版本,最常見分别為 Absolute、Animal 及 Motorhead。三者分别在於配件不同,而今次最便宜的 Motorhead 版含最基本的配件(覺得不夠可選 Animal 版),集塵盒略較 Absolute 及 Animal 版細容量一點,但機件是相同。
數量有限,特價貨品一閃即逝。Amazon 價格會隨時改動,購前請留意折扣是否跟上文相同。
Dyson Cyclone V10 Motorhead Lightweight Cordless Stick Vacuum Cleaner
Upto 60 minutes run time when using a non motorized tool
Lightweight and versatile, to clean right through the home; Instant release trigger means battery power is only used while it's cleaning; Requires charging for 3. 5 hours minimum before first use
Direct drive cleaner head: Our most powerful yet; Upto 20 minutes of fade free power (in Suction mode II); Drives stiff nylon bristles into carpets to capture deep down dirt
The fully sealed filtration system traps 99.97 percent of particles as small as 0.3 microns expelling cleaner air
Powered by the Dyson digital motor V10 and engineered to pick up ground in dirt and fine dust from hard floors and carpets
特價
Dyson Cyclone V10 Animal Lightweight Cordless Stick Vacuum Cleaner
Powerful suction to deep clean everywhere. 55% more suction than the Dyson V7.
Dyson technology helps create a cleaner, healthier home - Our vacuums and purifiers are scientifically proven to capture particles as small as allergens and bacteria.
Engineered for whole-home, deep cleaning. Suction power, run time and tools designed to deep clean your whole home.
3 Cleaning modes. For the right power where you need it.
Up to 60 minutes of run time. Actual run time will vary based on power mode and/or attachments used.
Dyson Cyclone V10 Absolute Lightweight Cordless Stick Vacuum Cleaner
Up to 60 minutes run time when using a non-motorized tool. Cyclone technology: 14 concentric cyclones. Filtration: advanced whole machine filtration. Cleaning path width - 9.84 inches
Dyson technology helps create a cleaner, healthier home - Our vacuums and purifiers are scientifically proven to capture particles as small as allergens and bacteria.
Lightweight and versatile, to clean right through the home. Instant-release trigger means battery power is only used while it's cleaning. Requires charging for 3.5 hours minimum before first use
Up to 40 minutes of fade-free power with the soft Roller cleaner head (in suction mode I). engineered to pick up both large debris and Fine dust
Torque drive cleaner head – Up to 20 minutes of fade-free power (in suction mode II). drives stiff nylon bristles into carpets to capture deep-down dirt
Dyson V8 Animal Cordless Stick Vacuum Cleaner, Iron
Cord free; Hassle free; Powerful suction; Washable lifetime filter
Up to 40 minutes run time when using a non-motorized tool
Lightweight and versatile, for easy home cleaning; Instant release trigger means battery power is only used while it's cleaning; Requires charging for 4 hours minimum before first use
Direct drive cleaner head; Up to 8 minutes of fade free power (in Max mode); Drives stiff nylon bristles into carpets to capture deep down dirt
Designed to deep clean homes with pets; Whole machine filtration captures allergens and expels cleaner air than the air you breathe; Up to 25 minutes of working time with motorized floor tool attached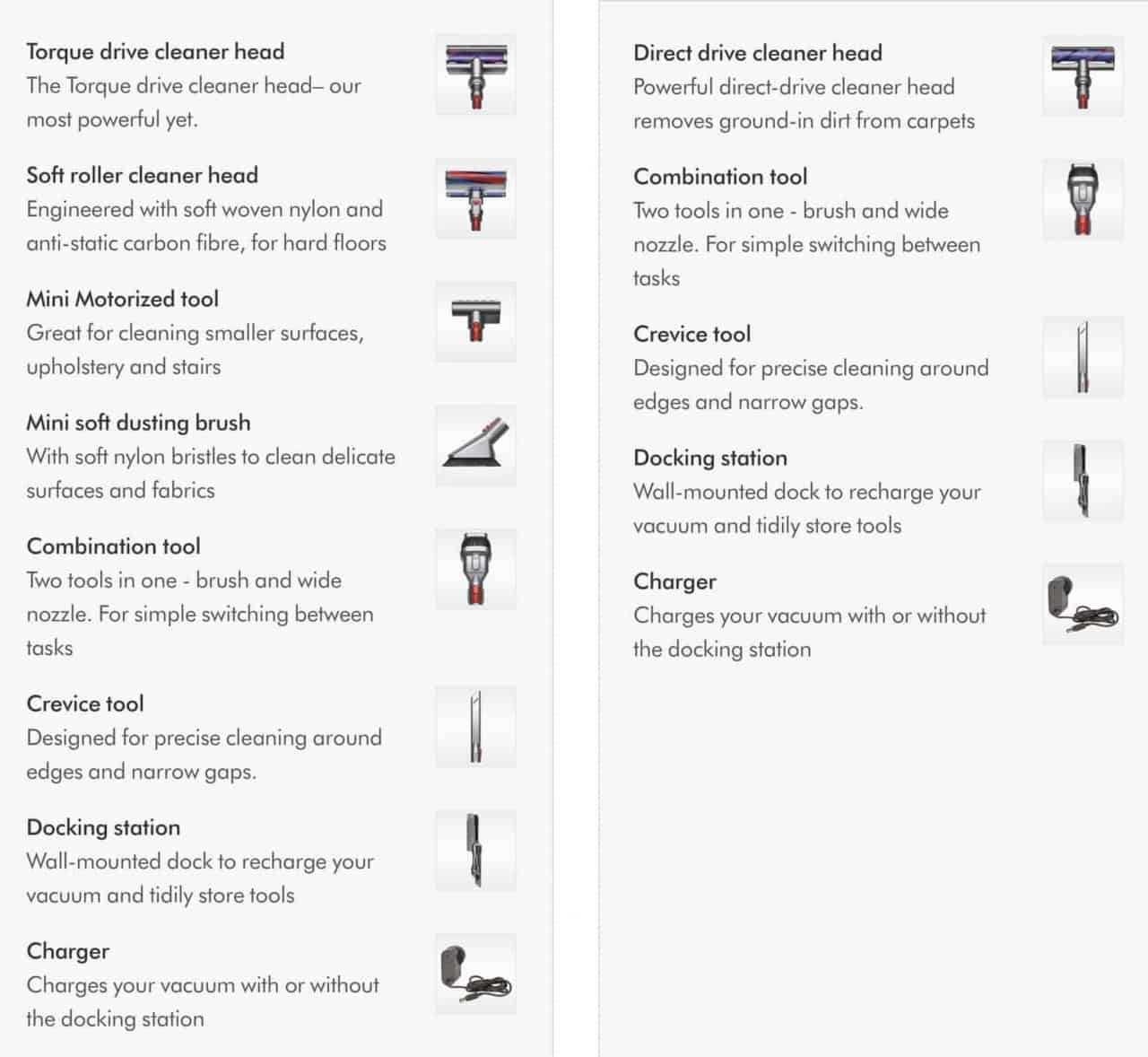 ▲  左方為 Absolute 版,右方為 Motorhead 版配件。

▲ 由於今次有免費香港直送(台灣要加一點運費),計算過後筆者立即下單。只需 8 天便收到貨,實在非常快。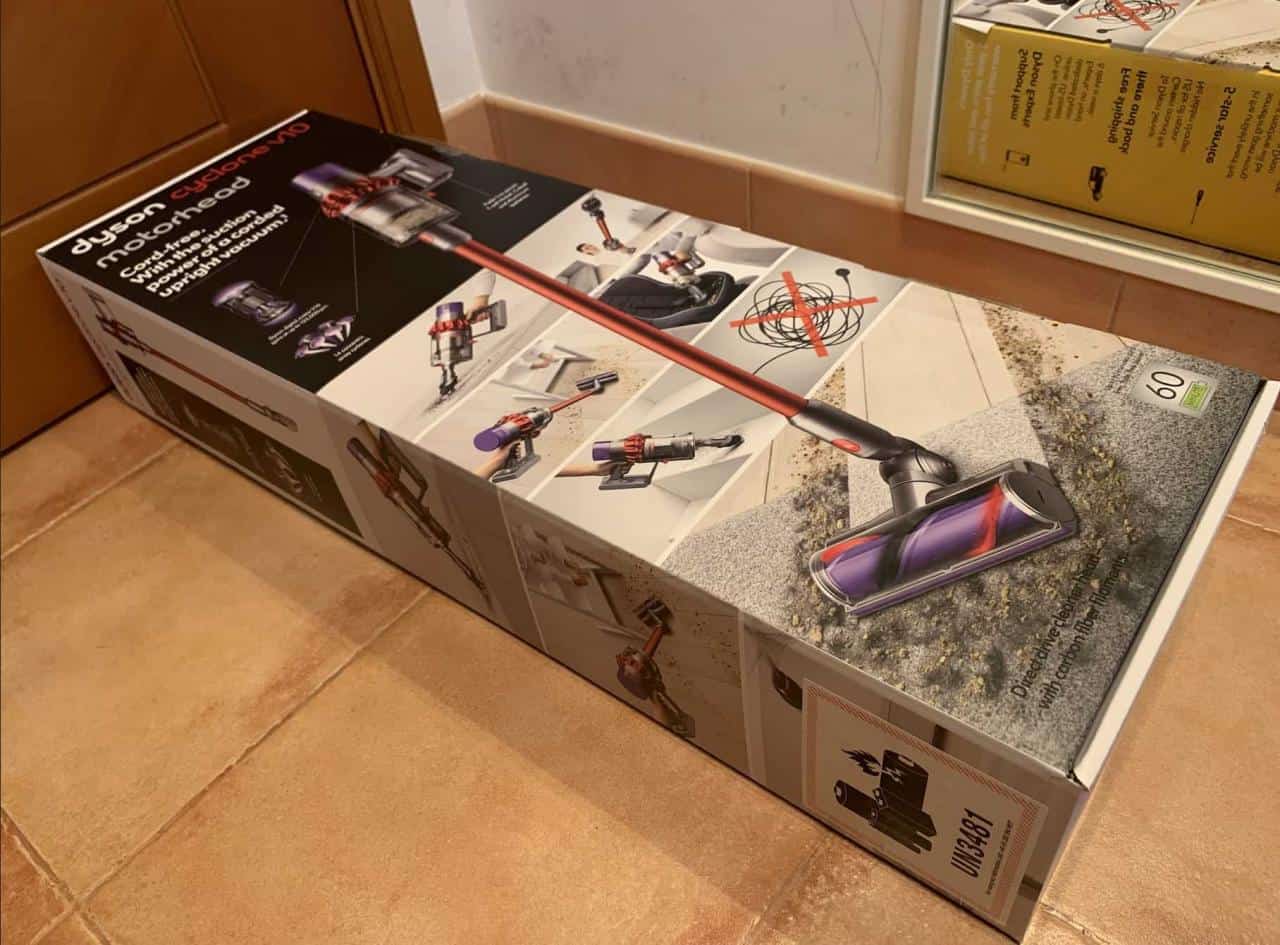 ▲ 8 天便收到貨品。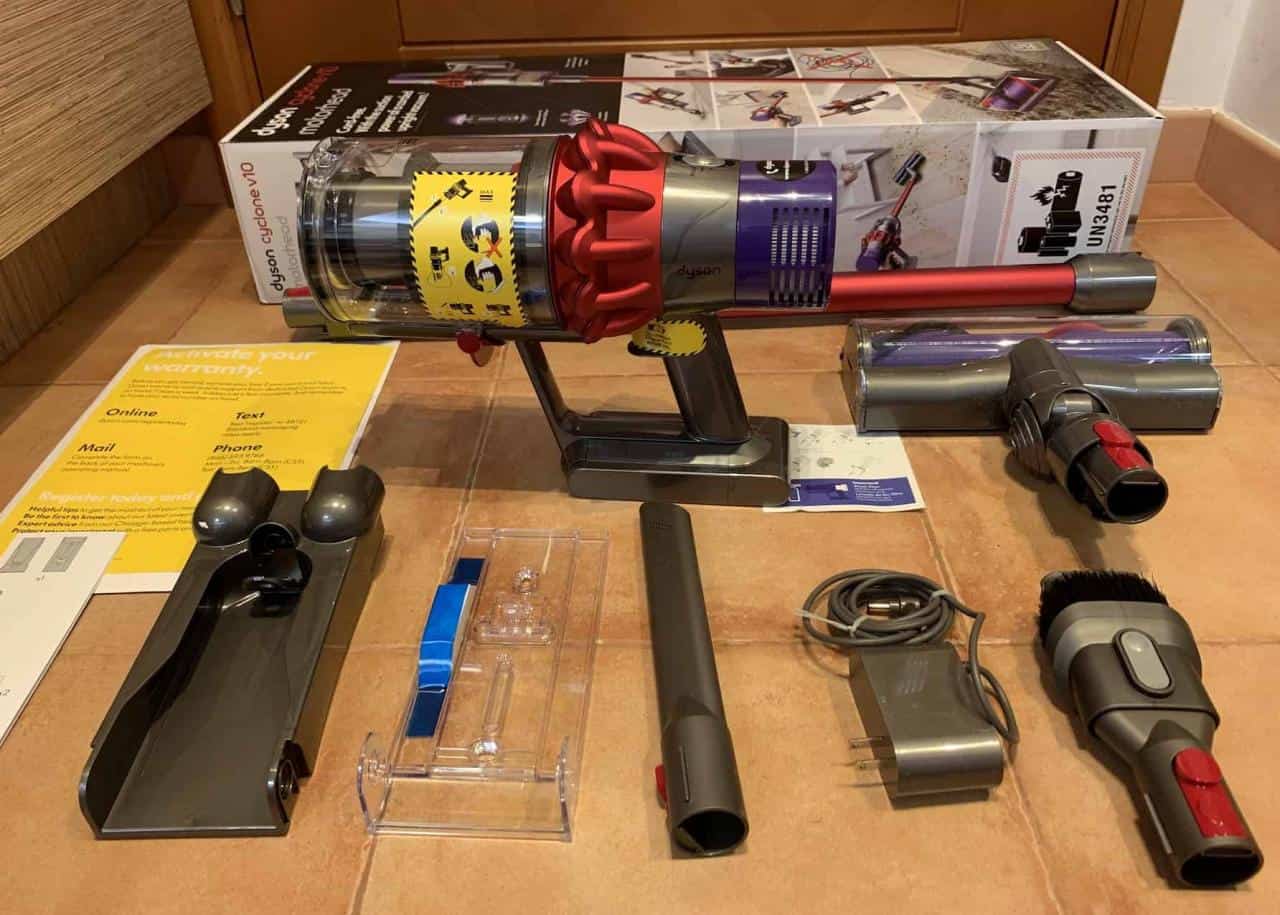 ▲ Motorhead 版的配件。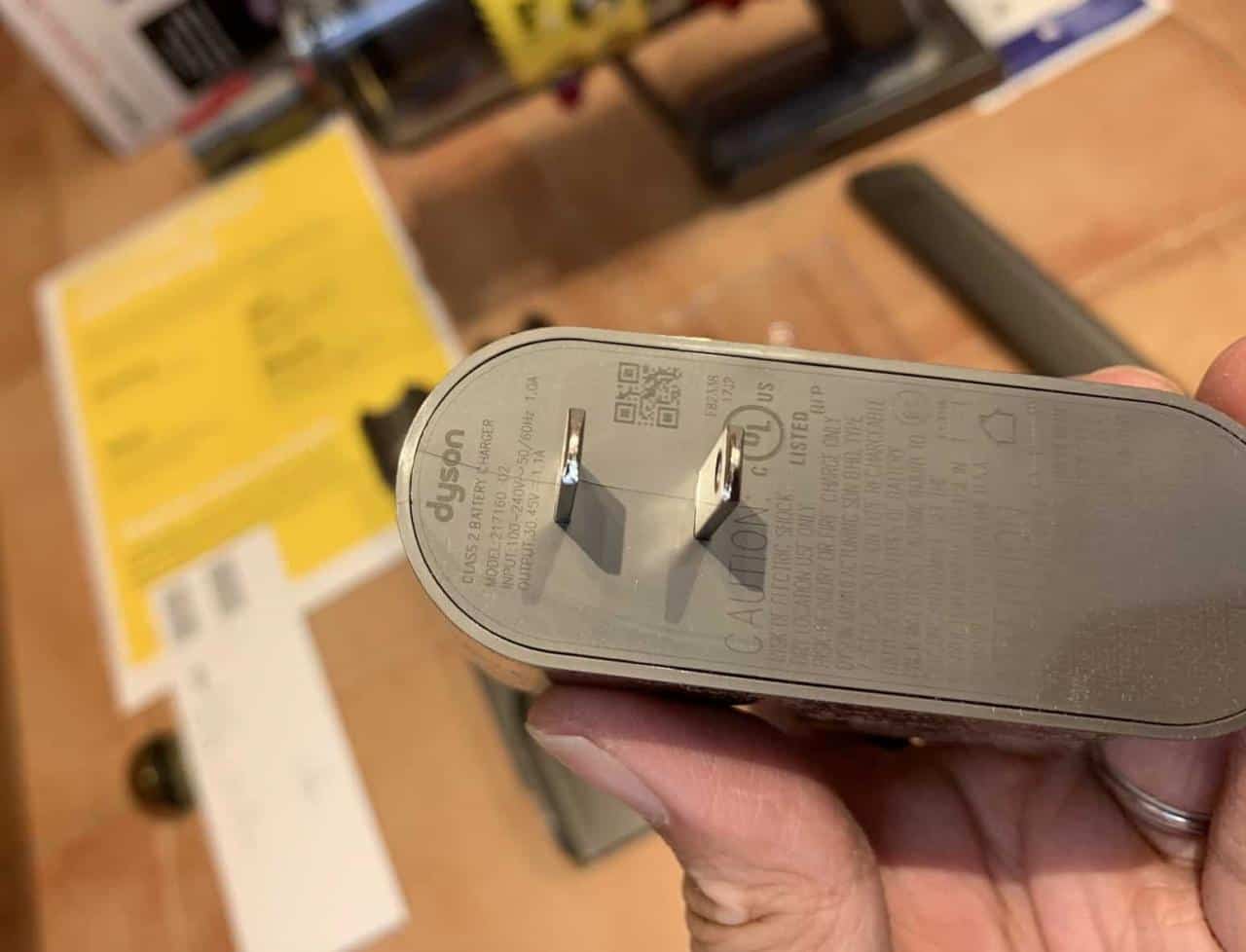 ▲ 美版附送變壓器,100-240V 也可用,因此全球電壓也合用。