Netgear 也開始在 Amazon 推出 Black Friday 限定特價活動。最受歡迎的幾個型例如 RAX80 (WiFi 6) 提供 7 折,AX12 (WiFi 6)提供 76 折。而很受歡迎的 X6 R8000(AC3200) 更有 67 折!還有免費直送!
數量有限,特價貨品一閃即逝。Amazon 價格會隨時改動,購前請留意折扣是否跟上文相同。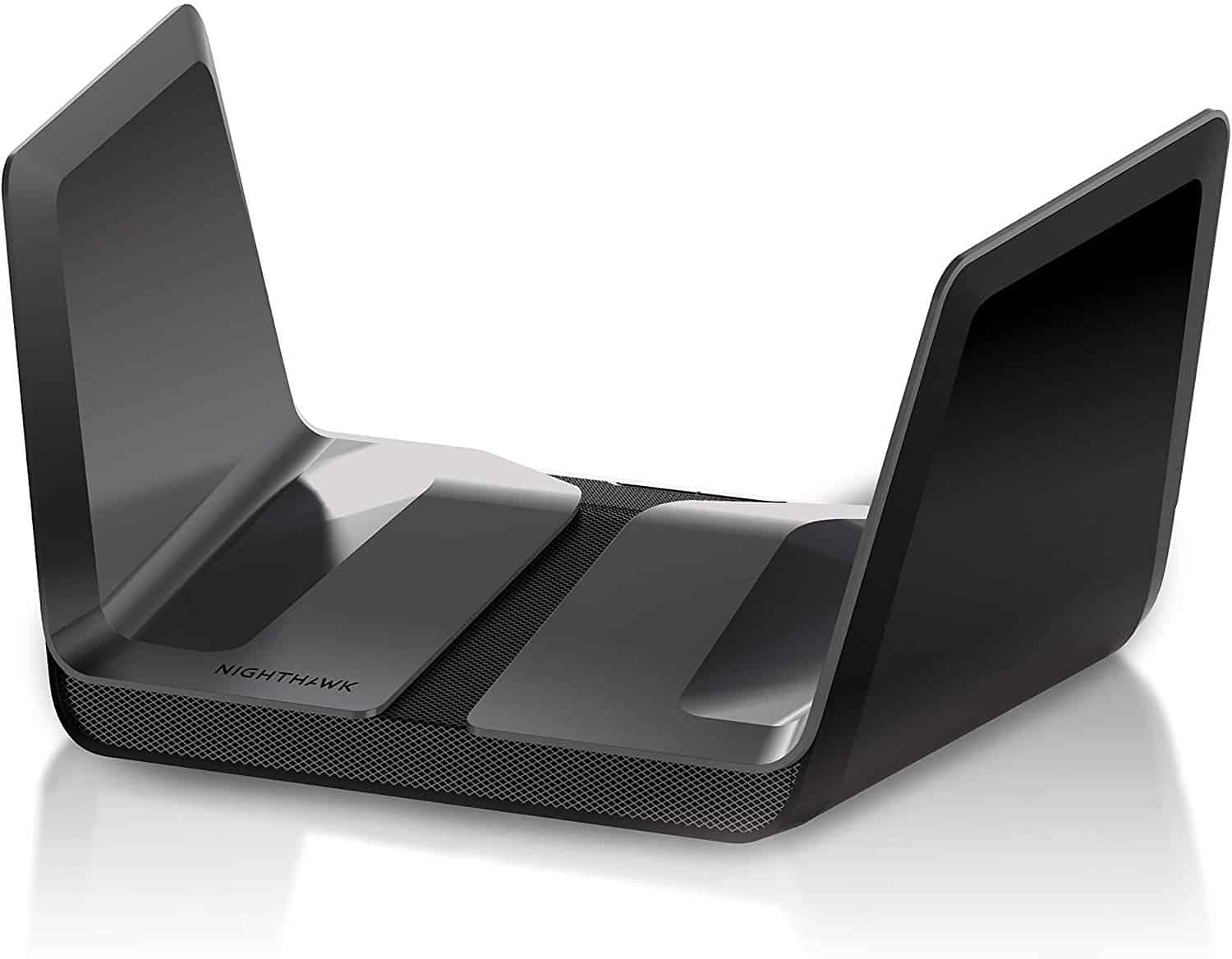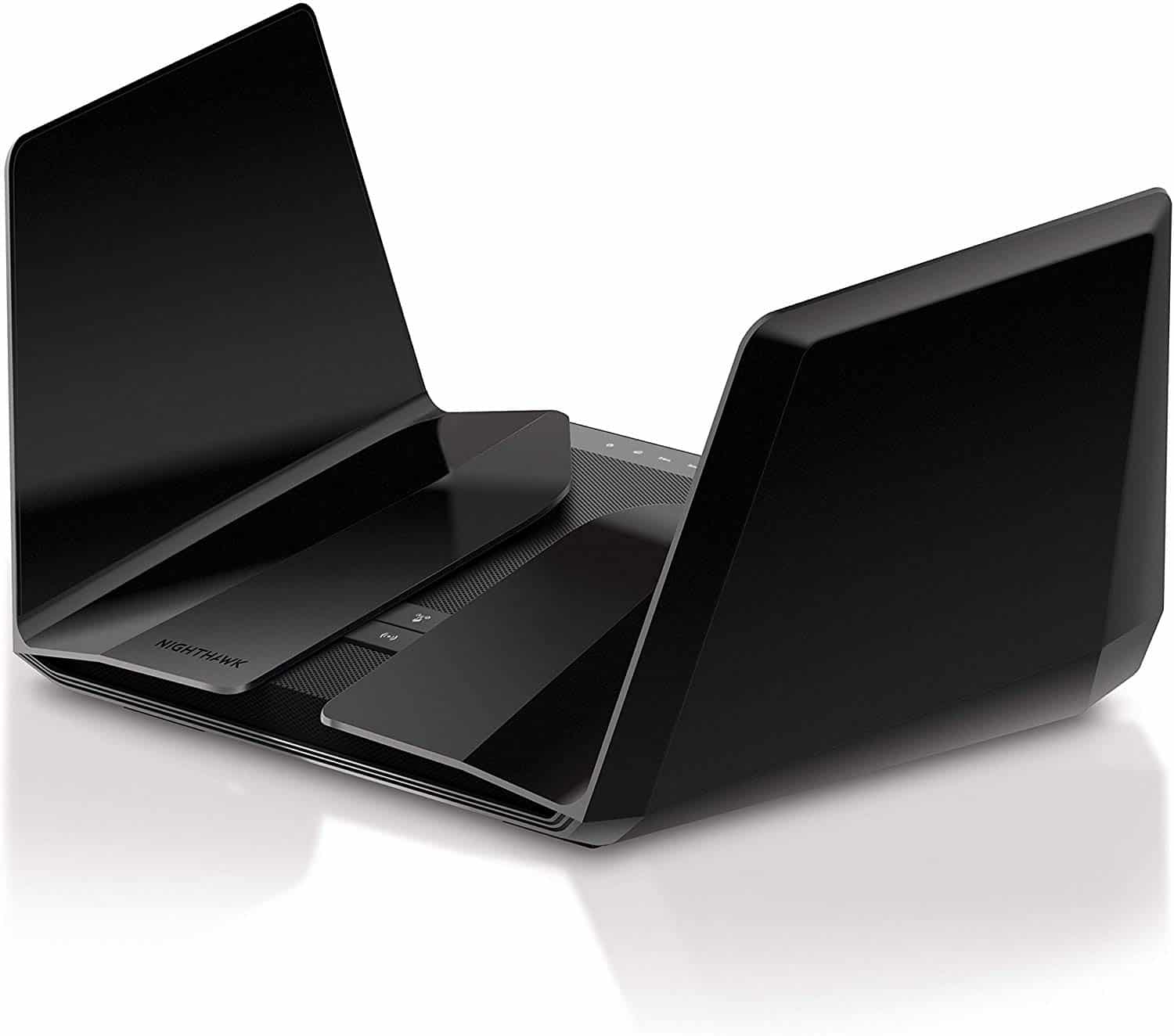 特價
NETGEAR Nighthawk X6 Smart Wi-Fi Router (R8000) - AC3200 Tri-band Wireless Speed (Up to 3200 Mbps) | Up to 3500 Sq Ft Coverage & 50 Devices | 4 x 1G Ethernet and 2 USB ports | Armor Security
Recommended for up to 50 devices: Reliably stream videos, play games, surf the internet, and connect smart home devices.
Wired Ethernet ports: plug in computers, game consoles, streaming players, and other nearby wired devices with 4 x 1 gigabit Ethernet ports.
Loaded with advanced technology: Designed with a 1GHz dual core processor, 6 amplified antennas, Beamforming+, Dynamic QoS, Smart Connect, Amazon Alexa Voice Controls, and more.
USB connections: Share a storage drive and printer with any connected device, and create a personal cloud storage to access from anywhere, using the 1x3.0 and 1x2.0 USB ports.
Smart parental controls: Pause device internet access, view site history usage, and filter websites for free. Set online time limits, schedule device internet access, and more for dollar 4.99/month (1st month free trial).
NETGEAR Nighthawk 8-Stream AX8 Wifi 6 Router (RAX80) – AX6000 Wireless Speed (Up to 6 Gbps) | 2,500 sq. ft. Coverage
WIFI 6 – STREAM EVERYTHING AT EPIC SPEED: Simultaneously stream uninterrupted movies, games, video calls or download/transfer files at 6Gbps WiFi speed; Works with existing and new WiFi 6 devices like iPhone 11, Galaxy Note 10 and Galaxy S10.
WORKS WITH ALL INTERNET PROVIDERS: Replace your existing WiFi Router (separate modem or gateway required); Compatible with any Internet Service Provider up to 2Gbps including cable, satellite, fiber, DSL and more.
EASY TO SET-UP AND MANAGE: Connects to your existing cable modem and sets up and customizes in minutes with the Nighthawk app – easily manage your WiFi settings at the device and network level, test your Internet speed, view speed history and monitor data usage.
USB CONNECTIONS: Share a storage drive with any connected device and create a personal cloud storage to access from anywhere using the 2 x 3.0 USB ports.
NETGEAR ARMOR POWERED BY BITDEFENDER: The world's leading cybersecurity protects all your home devices from virus, malware, and data theft with a 30-day free trial.
特價
NETGEAR Nighthawk 12-Stream AX12 Wifi 6 Router (RAX120) – AX6000 Wireless Speed (Up to 6 Gbps) | 3,500 sq. ft. Coverage
UNLEASH FASTER SPEED, EVEN MORE POWER: Optimal for devices built to support WiFi 6: Playstation 5, iPhone 11 & 12, MacBook Air, MacBook Pro 13 & Mac Mini, Ultra Notebooks, Samsung S10 & S20
WIFI 6 – STREAM EVERYTHING AT FASTER SPEED: Simultaneously stream uninterrupted movies, games, video calls or download/transfer files at 6 Gbps WiFi speed
WORKS WITH ALL INTERNET PROVIDERS: Replace your existing WiFi Router (separate modem or gateway required). Compatible with any Internet Service Provider up to 2Gbps including cable, satellite, fiber, DSL and more
EASY TO SET-UP AND MANAGE: Connects to your existing cable modem and sets up and customizes in minutes with the Nighthawk app – easily manage your WiFi settings at the device and network level, test your Internet speed, view speed history and monitor data usage
USB CONNECTIONS: Share a storage drive with any connected device and create a personal cloud storage to access from anywhere using the 2 x 3.0 USB ports