《人民日報》於 10 月 8 日晚上在官方微博發表評論文章炮轟蘋果近日讓爭議性的 HK Map Live App (全港抗爭即時地圖)上架,表示讓「毒軟件」大行其道,便是對中國人情感的背叛,對香港事務的各種歪曲,都違背中國人民的民意。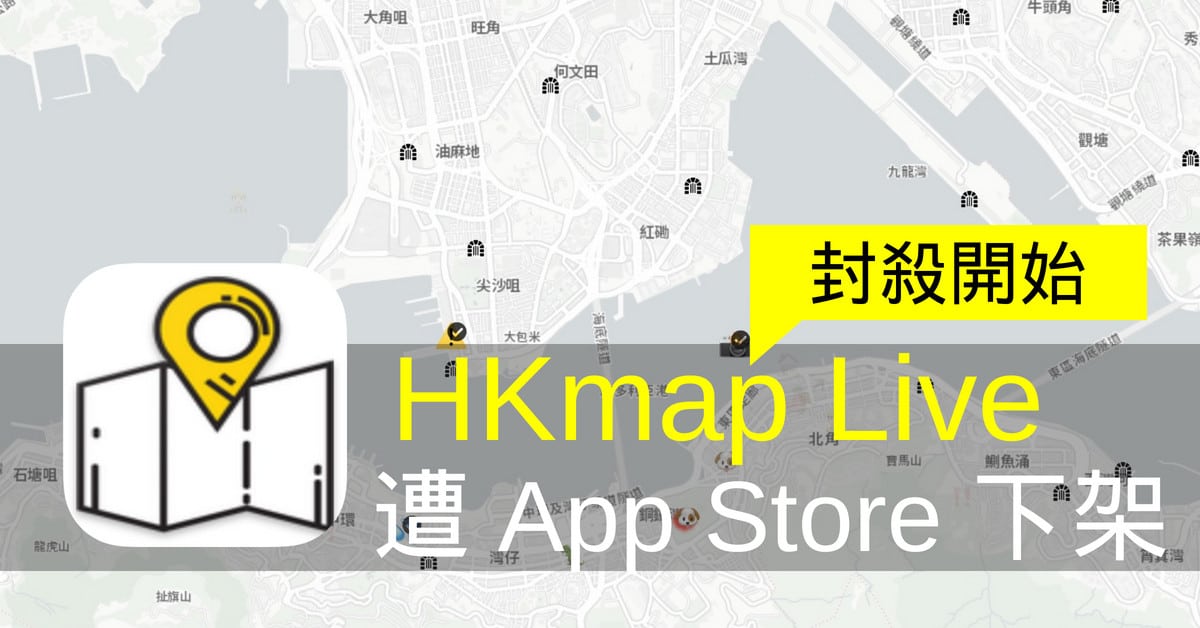 10 月 10 日早上,HKmap Live 全港抗爭即時地圖已從 App Store 下架,而現時 Google Play 仍在上架中。開發者收到 App Store 的下架通知,表示詢問過香港警方的香港網絡安全及科技罪案調查科(CSTCB),認為此 App 已用於瞄準和伏擊警察,威脅公共安全,並且犯罪分子已使用該 App 阻礙執法,並認為此 app 公民造成了嚴重傷害。因此被 App Store 下架。
HK Map Live 這套 App 是香港示威者常用的工具之一,除了能夠得知警方佈署外,一般市民也會用這款 App 來看看那裡發生沖突,從而避免到可能有危險的地區。對於已下載 HK Map live 的用戶,你仍可繼續使用,但未來已不可取得更新。
HKmap Live 的開發公開有關內容:
App Store remove our App about half an hour ago, here is statement provided by Apple:
We created the App Store to be a safe and trusted place to discover apps. We have learned that your app has been used in ways that endanger law enforcement and residents in Hong Kong.
The app displays police locations and we have verified with the Hong Kong Cybersecurity and Technology Crime Bureau that the app has been used to target and ambush police, threaten public safety, and criminals have used it to victimize residents in areas where they know there is no law enforcement. This use of your app has resulted in serious harm to these citizens.
For these reasons, we have determined that this app violates our guidelines and local laws and we have removed it from the App Store.
– App Store Review Guideline 5: Legal – "Apps must comply with all legal requirements in any location where they are made available." And apps "that solicit, promote, or encourage criminal activity or clearly reckless behavior will be rejected."
– Apple Developer Program License Agreement: Use of the Apple Software and Services Section 3.2 (b) – "You will not use the Apple Software or any Apple Services for any unlawful or illegal activity, nor to develop any Covered Product, which would commit or facilitate the commission of a crime, or other tortious, unlawful or illegal act."